Trainers
We work with a network of highly qualified national and international professionals. All trainers are highly qualified and experienced in therapeutic and/or artistic fields.
Fabian Chyle
Fabian Chyle has an MA and is a BC-DMT, he is a dance/movement therapist, psychotherapy practitioner, coach and choreographer. He has studied theatre, dance and choreography in Amsterdam (SNDO), New York and San Francisco. His Master´s degree in dance/movement therapy is from Columbia College Chicago.
He works as movement-therapist, particularly in psychiatric, psychosomatic and forensic facilities as well as with people with dementia. Together with Ingrid Lutz he developed anti-violence training and training for social competence under the name "Processing e|m|o ®".
Fabian Chyle has taught at home and abroad and is a lecturer at the Fontis University of Tilburg and the German Society for Drama Therapy. He is the founder and artistic director of COAC (crossover art concepts), an association of artists from different genres. He has received various prizes and awards, including a grant from the Art Foundation of Baden-Württemberg as well as concept support from the city of Stuttgart, the state of Baden-Württemberg and The Foundation for Performing Arts.
He received the Stuttgart Theatre Award 2010.

Daniela Debald
Daniela Debald has an MA in theatre studies, philosophy and pedagogy. She is a drama and theatre therapist (DGfT) specialising in clinical and systemic therapy.
She works as a drama therapist with the inpatient and outpatient departments in the psychiatric ward of St Vincent hospital, Dinslaken. She is an active actress and singer and lectures on acting, voice and singing.
She works on educational theatre projects with children and adolescents in schools and in clinics. She lectures in various training programmes at the Rhineland Academy for Mental Health and in the training centre for the Regional Association of Westfalen-Lippe as well as for other organisations.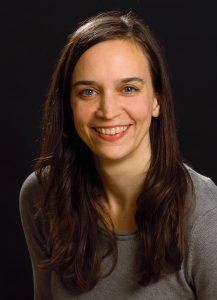 Ilil Land-Boss
Ilil Land-Boss has a Masters in theatre studies and has studied ethnology and general linguistics. She is a drama/theatre therapist for the DGfT, actress, lecturer in theatre and theatre pedagogy and director. She has taken part in numerous further education/training courses including; theatre and dance pedagogy, working with trauma victims, dance therapy and many more.
She works in psychiatry, in young-offenders prisons and in all types of schools, as well as in the training of multipliers (Academy Remscheid, LWL Vlotho, Justice Law Enforcement School, etc.). Currently she is preparing her doctoral thesis focusing on: death, trance and initiation rites, trans/intercultural, contexts of political conflicts and collective trauma.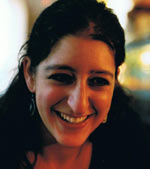 Robert J. Landy Ph.D.
Robert Landy is a Licensed Creative Arts Therapist (LCAT), a Registered Drama Therapist (RDT) and Board Certified Trainer (BCT). A pioneer in the profession of Drama Therapy, he lectures and trains professionals internationally. As a drama therapist, Landy has more than 35 years of clinical experience, having treated children and adults with a wide range of psychiatric, cognitive and adjustment challenges. He has recently worked in prisons, developing programs to treat mentally ill offenders as well as the general population within New York State correctional facilities.
At NYU, Robert is Professor of Educational Theatre and Applied Psychology and Director of the Drama Therapy Program, which he founded in 1984.
As researcher and writer, Robert has published and produced numerous books, articles, films and plays in the fields of Drama, Drama Therapy, Musical Theatre and related topics. He has been featured in the media in the educational CBS-TV series "Drama in Education," the award-winning documentary film, Standing Tall, and his own production, Three Approaches to Drama Therapy. His 2008 book The Couch and the Stage: Integrating Words and Action in Psychotherapy examined the relationship between psychotherapy and Drama Therapy. His forthcoming book (with David Montgomery), Theatre for Change: Education, Social Action, Therapy, examines the relationship between Drama Therapy and applied forms of theatre.
Robert has received numerous awards and honors including the Distinguished Teaching Medal from New York University, a Fulbright grant to lecture at the University of Lisbon, the Gertrud Schattner Award for Distinguished Contribution to the Field of Drama Therapy , and the Daniel Griffiths Award from New York University for distinguished research,. He has been cited, reviewed and interviewed in numerous publications including The New York Times, The Village Voice, and The Los Angeles Times.

Karl Lesehr
Karl Lesehr MA is a family therapist and for many years the head of an outpatient Addiction Help Facility. He has been Addiction and Drug Assistance Association spokesman for 10 years. "From my personal experience, therapeutic qualifications and encounters with diverse traditions (such as Sufism, shamanism, healing singing) have become guidelines for me both in advisory work as well as in work for the Association: freedom arises from the playful and unprejudiced perception of my subjective realities in all their conscious and unconscious facets. "The discovery of more than one possible reality for my life creates the choices that allow me to fashion my life responsibly, in deeds, acceptance and letting go."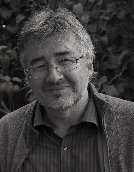 Ingrid Lutz
Ingrid Lutz is a systemic-oriented theatre therapist and has a MA in linguistics and communication science and a masters diploma in applied theatre. She is additionally trained in Psychodrama, systemic family therapy, gestalt therapy and body-oriented methods and has many years of training in Grotowski-oriented theatre work.
Since 1982 she worked in various fields including psychiatric hospitals, working with drug addicts, abused women, sexual and homicide offenders. She lectured at universities and congresses in Germany and abroad (Peru, Israel, United States, Canada etc.)
She is head of the dramatherapy trainings in Germany and the director of the ITT (Institute of Theatre Therapy)in Berlin. She has her own private practice for supervision, coaching and theatre therapy in Berlin-Kreuzberg. For many years she conducted several worldwide research projects in rituals and traditional healing methods in other cultures.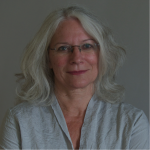 Bettina Merschmeyer
Bettina Merschmeyer is a social worker, drama therapist and psychotherapy practitioner. She works as a child therapist and consultant for foster families in a youth facility. She is the long-time head of a drama therapy group in the psychosomatic and psychotherapeutic clinic of Witten-Herdecke community hospital. She also does work on systemic coaching, development and implementation of social emotional competence training for children.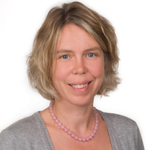 Richard Nieoczym
Richard Nieoczym is a student and fellow worker of Jerzy Grotowski. He is the founder of the LeTHAL (Research and Theatre Centre in Toronto), and the Wildflecken Theatre in Berlin. He has directed over 45 professional theatre productions in Europe, Canada and the United States and has written over 30 plays. He teaches regularly at the European Institute of Theatre, Berlin.
The focus of his work is theatre research and the deepening of the art of acting, which he calls "soundings". His workshops for actors, speakers and singers regularly take place in Thessaloniki, Berlin, Graz, Zagreb, Novy sad, Ludwigsburg, Brussels, Toronto, Quebec City, Montreal and Buck Lake. Every summer he manages the international project "wilderness Canada".

Dr. Susana Pendzik
Susana Pendzik PhD, RDT is a senior drama-therapist, trained in San Francisco, CA. She is a Registered Drama Therapist at NADTA (North American Drama Therapy Association), a founder and honorary member of the Swiss Dramatherapy Association, and an accredited supervisor by I.C.E.T. (Israeli Association of Creative and Expressive Therapies).
She lectures at the Hebrew University of Jerusalem, at the Tel-Hai Academic College in Israel, at the Dramatherapy Institute of Switzerland, of which she is also a program consultant and at the Institut für Theatertherapie, Berlin. Argentinian born, Susana has lived in Mexico and the U.S, and conducts workshops worldwide. She is a mother, a poet, a theatre director, and a researcher. She is the author of many articles on drama therapy, a book for using action techniques with abused women (Gruppenarbeit mit mißhandelten Frauen, 1999, AG SPAK Bücher; 2nd edition), and co-editor of the book Assessment in Drama Therapy (2011; Charles C. Thomas).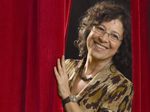 Monika Rauscher
Monika Rauscher has a Master´s Degree in drama and movement therapy (Sesame Institute London). She trained as a psychological psychotherapist/psychoanalyst at the C.G. Jung Institute for Psychotherapy Berlin. Since 2004 she has done drama and movement therapeutic work with children, young people and adults. She has also worked in psychosomatic /psychiatric clinics, schools, kindergartens, psychosocial centres for people with brain damage/restricted senses and autism. She works in private practice with German and English speaking clients.
Anika Schober
Anika Schober, B.A. Dramatherapie (Creatieve Therapie Drama), NL. M.Sc. addiction prevention and treatment; addiction therapist (Katho NRW/VDR accredited).
Long-time experience as a drama therapist, working in the psychiatric department St. Vinzenz Hospital Dinslaken with inpatients and outpatiens. Since 2012 she is working as addiction therapist, reference therapist and grouptherapist with inpatients in the rehab of LVT Klinik Langenfeld. Her work is focussed mainly in alcohol and medicine dependency. In the course her study of drama therapy in the Netherlands (Hogeschool van Arnhem en Nijmegen) she participated in a several months project at the forensic psychiatric department of LVR Klinik Bedburg-Hau. She also did qualitative research on the subject of motivation in addiction therapy and published her master thesis on methods and interventions to further and sustain motivation in drama therapy and behavioral therapy in the context of clinical addiction therapy.
The study can be downloaded here: www.katho-nrw.de
tglied an der Schaubühne am Lehniner Platz in Berlin.
Wilhelm Seidel
Wilhelm Seidel is a qualified designer, trained as an artistic therapist in drama / theatre therapy with a focus on system-oriented theatre therapy.
He has been a freelance business consultant since 2000 (Wilhelm Seidel Management Consulting) specialising in; organizational and staff development, recruitment and consulting, outplacement consulting, innovation and strategy consulting and corporate theatre.
He is a lecturer at the HFH in the DGFT/ ITT and Concept AG.
Previously he has worked as a designer, a marketing director as well as working as a senior manager in sales, marketing and human resource development.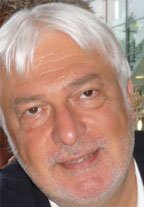 Bettina Stoltenhoff-Erdmann
Bettina Stoltenhoff-Erdmann works as a drama/theatre therapist in Herdecke Community Hospital in the department of psychiatry, psychotherapy and psychosomatic medicine (inpatient and outpatient). She is a psychotherapy practioner and is trained in trauma counselling, DBT (Dialectical Behaviour Therapy) and systemic family therapy. For many years she has been a lecturer in drama and theatre therapy at the DGFT. She is co-editor of the two theatre therapy manuals: "Theatre Therapy" and "Learn to Live by Playing".